Machel Montano is "Losing It" in a Good Way
Available Now
Stadic Studio Productions and Wetty Beatz Productions team up again for new smash "Losing It" from soca star Machel Montano, now available worldwide from all major digital retailers (released on January 12, 2015), from FOX FUSE. "Losing It" is a featured track on the Bitter Riddim, produced and released for the 2015 Trinidad Carnival season.
Trinidadian superstar Machel Montano has been performing and entertaining the worldwide masses for over 30 years and counting. His evolution from a child performer into the biggest name in soca music today has been followed by die-hard soca fans, who clamor for his new releases such as this, from their proclaimed "King of Soca." The high-energy tune is classic Machel and is bound to have every listener on their feet dancing and losing it.
---
GBM Productions Ignites with New Hits from Destra Garcia and Shal Marshall
Available Now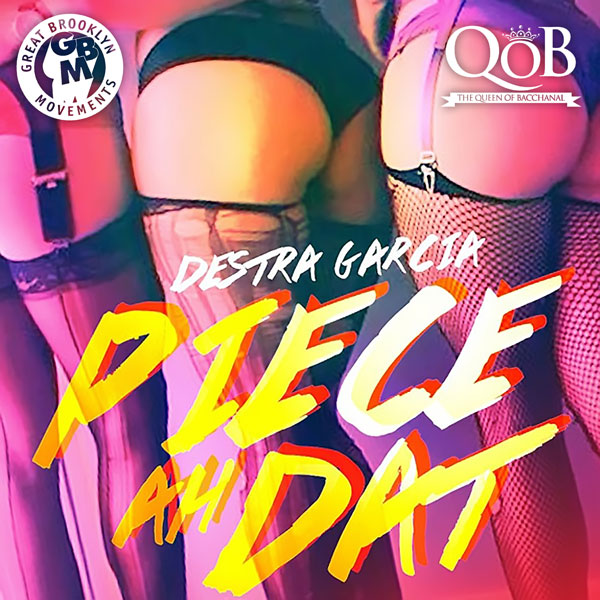 GBM Productions ignites with two new hit releases – "Piece Ah Dat" by Destra Garcia and "Performance" by Shal Marshall, both now available worldwide from all major digital retailers (released January 26, 2015), from FOX FUSE. Based between New York City and Trinidad, GBM Productions has been churning out slick songs and red-hot riddims for years and these latest releases are no different.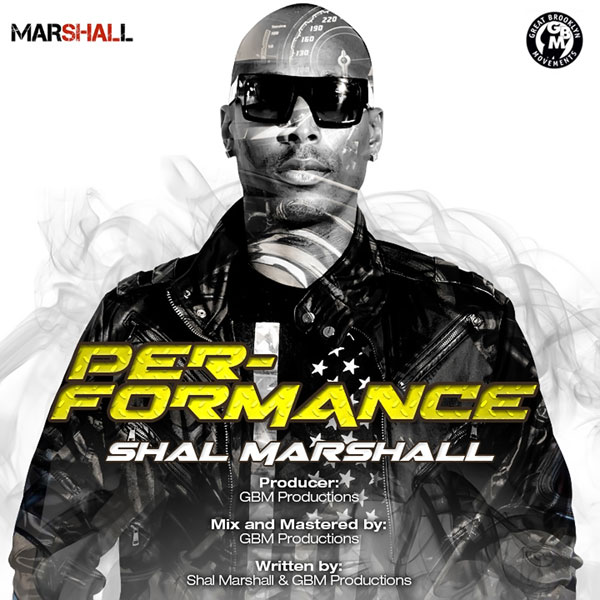 "Piece Ah Dat" is a melodic, groovy tune from the "Queen of Bacchanal," as Destra Garcia is fondly known to fans. "Performance" is an up-tempo track that will have fans jumping and waving along with soca thriller Shal Marshall. Both songs were produced by Kenwyn Holder and Jason Carter for GBM Productions, for the 2015 Trinidad Carnival season.
---
Soca Diva Kerlz Celebrates "Canboulay"
Available on February 9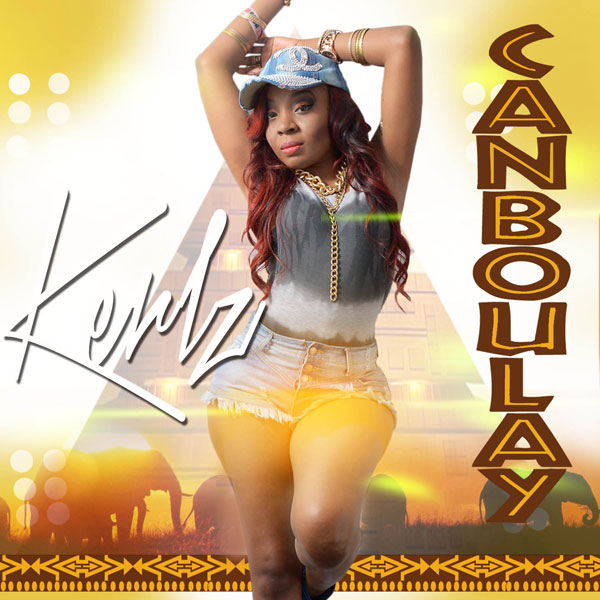 Soca diva Kerlz delivers her latest hit "Canboulay," available worldwide from all major digital retailers on February 9, 2015, with pre-order available now, from Precision Digital, a distribution partner of FOX FUSE.
The high-energy, power soca tune was produced by Keston "Keys" Patrick and Darien Bailey, and executive produced by Val Musik Productions. "Canboulay" (a harvest festival that is a precursor to Trinidad Carnival) sparks with classic, Trinbagonian flavors and is bound to be a fan favorite at fetes this carnival season and beyond.
---
Kick Dem Records Blazes with the Kick Dem Riddim
Available on February 10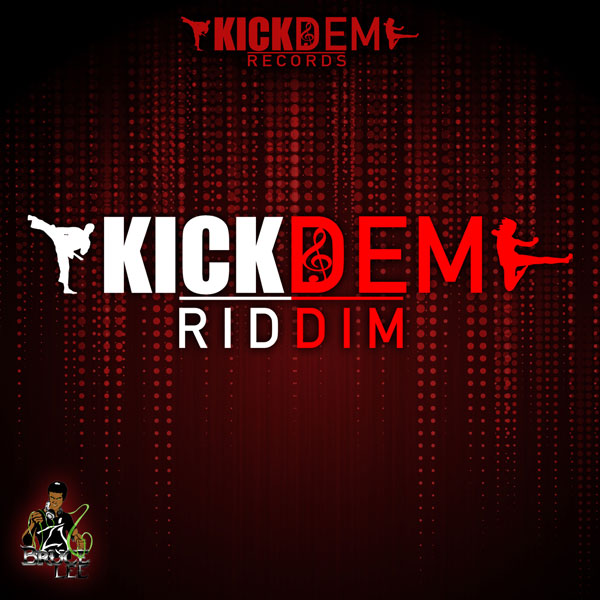 Jamaican imprint Kick Dem Records blazes with its latest hit-filled dancehall compilation, the aptly-titled Kick Dem Riddim – Various Artists, available from all major digital retailers worldwide on February 10, 2015, with pre-order available now, from FOX FUSE.
Produced by Jermaine "ZJ Bruce Lee" Bennett for the Kingston, Jamaica-based Kick Dem Records, the thrilling compilation ignites playlists with some of the top names in reggae and dancehall music today. Boasting 14 sizzling hits, Kick Dem Riddim showcases reggae and dancehall stars such as Capleton, Mr. Vegas, I-Octane, Lady Saw and Demarco, just to name a few.
The Kick Dem Riddim brings classic, dancehall vibes and is already burning up the charts and airwaves in Jamaica, where it has been in steady rotation on top stations such as ZIP FM. With another hit compilation under its belt, Kick Dem Records is firing fuel into the dancehall music industry and keeping the genre alive for the global fan base.
AdvoKit Productions Presents the Puppet String Riddim
Available on February 10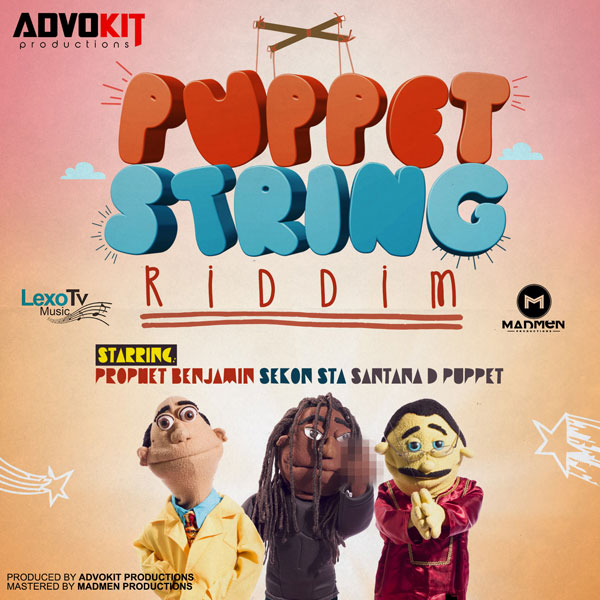 Trinidad-based AdvoKit Productions presents its new hit compilation Puppet String Riddim – Various Artists, available worldwide from all major digital retailers on February 10, 2015, with pre-order available now, from FOX FUSE.
The up-tempo, soca compilation boasts four (4) tracks and features some of the top artists in soca, including Prophet Benjamin with "So What," Sekon Sta with "Bruk Down," Santana D Puppet with "Bounce On It" and AdvoKit Productions with "Puppet String Riddim (Instrumental)."
The Puppet String Riddim was crafted for the notorious, local Trinidadian puppet Santana, as a unique collaboration with AdvoKit Productions. The compilation was released to radio earlier this year and now makes its way to fans, just in time to join the 2015 Trinidad Carnival festivities.
AFTER 15-YEAR HIATUS
MYSTIC REVEALERS REUNITE TO RELEASE CRUCIAL CUTS ALBUM ON JAN 13
& NEW SINGLE "HERB MUST LEGALIZE NOW" FEATURING CHRONIXX ON FEB 3
THROUGH VP RECORDS' NEWLY-CEMENTED DUB ROCKERS IMPRINT
 
2015 Tour Dates To Be Announced
 
The Band's Jamaica Headquarters Jamnesia Sparks Latest Reggae Revival 
 
In a World Where Surfing, Skating and Roots Music Collide
Head east out of Kingston, Jamaica, past the city's industrial waterfront and Norman Manley International Airport, and you'll come upon the community of Eight Miles Bull Bay. There, along the beach, you'll find Jamnesia, one of the most unique and eclectic outposts on an island that's world renowned for such places. Equal parts community center, surf school, skateboard park and music venue, the one-of-a-kind hub known as Jamnesia is the homebase of guitarist, vocalist, surf legend and soap opera star Billy Wilmot and the famed Mystic Revealers.
After a nearly 15-year hiatus, the iconic band Mystic Revealers reunite to tour and release new material in 2015, introducing 
their music to a new generation. The group's latest 
collect Crucial Cuts 
(available Jan 13, 2015 on VP Records new Dub Rockers imprint) gathers key tracks from the band's 20-year catalog. The songs date back to the '80s – including "Young Revolutionaries," "Rasta Man," "I'm Gonna Tell Ya" featuring Anthony B and the Sizzla collaboration "Tell Them." In a nod to their other passions, the cover depicts founding members Wilmot, Edwards and Henry on surfboards and jet skis.
Three decades after their earliest single releases, the band's message remains exactly the same as it did when Wilmot, Edwards, Henry and Davis first came together near the shores of Bull Bay. "We are like a postman sending a letter," Wilmot says. "We might not be the ones who wrote the letter, even though the songs are ours. The messages being transmitted are from the Almighty-messages of love, honor, truth, justice and unity."
Following Crucial Cuts, Mystic Revealers will release their brand new single on February 3, 2015, entitled "Herb Must Legalize Now" featuring one of reggae's most talked about artists Chronixx, who got his start at Jamnesia.
Jamnesia has also become a crucial incubator for the latest wave of Jamaican music talent. Live sessions hosted on the premises provided an early point of exposure for the stars of reggae's current roots revival. In addition to Chronixx, a new generation of talent like Protoje, Jah 9, Jesse Royal and Kabaka Pyramid frequent the headquarters. Read more on Jamnesia and Mystic Revealers' lead singer Billy's role in the fostering this resurgence on 
Reuters
 and 
VICE Noisey
.
###
DANCEHALL'S LEADING LADY

SPICE TAKES THE REIGNS ON HER DEBUT EP

SO MI LIKE IT AVAILABLE DECEMBER 2, 2014 ON VP RECORDS
Almost 10 Million Views on VEVO for Title Track's Video

Nearly 3 Million Combined Views for Brand New Video
"Conjugal Visit" featuring Vybz Kartel (WSHH Premiere)
Known for her daring lyrics, vivacious stage performances and fiery bravado, Jamaican dancehall sensation Spice is happy to announce the release of her eagerly awaited debut EP S
o Mi Like It
, available December 2, 2014 on VP Records. The digital-only EP will showcase her skills with a new selection of her most buzz-worthy anthems as well as exclusive material.
On the 5 song set, Spice knows what she wants and has no qualms expressing exactly how she feels. Whether she is taking the reigns in and outside the bedroom on songs like "So Mi Like It," "Go Go," "Conjugal Visit" featuring Vybz Kartel and the never-before-heard track "Whine Inna Di Dance" or flipping the script on
"Like A Man"
– the tell all about being a female in the male-dominated industry – there is no holding back with Spice.
Spice is reaching numbers that are unprecedented in the genre. She received almost 10 million views alone on her VEVO channel for "
So Mi Like It
." The song and video for " 
Conjugal Visit" featuring Vybz Kartel
debuted simultaneously this month on 
World Star Hip Hop
. The video has already hit nearly 3 million combined views, proving that Spice's presence and demand is undeniable.
Critics continue to rave about "Conjugal Visit" (produced by TJ Records). This is the first time Vybz Kartel and Spice have teamed up since their 2008 massively successful hit "Romping Shop." 
THE FADER
 declares that the "
dancehall princess Spice pays tribute to her fallen soldier"
and "
professes her undying love for Vybz and the two narrate a sweaty sesh of consummation.
" 
COMPLEX
 states that "
her sexual appetite is loud and direct in the song's hook" and "Spice is so declarative and passionate about getting hers at Kartel's jail that you can't help but to root for her and Kartel.
"
Spice plans to tour in support of the new EP So Mi Like It. Tour dates will be announced at a later date.
MORE ON SPICE
Born Grace Hamilton, Spice grew up in Jamaica's poverty-stricken community of the Old Braeton community in Portmore, St. Catherine.  She began to hone her deejaying (rapping) skills at local stage shows. In 2000, Spice earned four encores after her first major performance at Sting in Jamaica and a star was born. In the early 2000s, Spice has released a string of hits – including her breakthrough single "Mi Gone" and dancehall chart-topper "Fight Ova Man." In 2008, her notoriety skyrocketed after her infamous collab with Vybz Kartel on "Rompin Shop," which became a fixture on the Billboard R&B charts, received heavy rotation on mainstream urban stations including NYC's HOT 97 and POWER105.1 and earned her the EME award for "Female Deejay of the Year" and three Youth View Awards for "Best Female Performer," "Female Deejay of the Year" and "Young Hot and Hype Female Deejay." The song's international popularity only further fueled demand for Spice.  In addition to Vybz, she has collaborated with rapper/producer/singer Missy Elliot and R&B singer Mya. She is constantly touring worldwide and when back home she runs  Spicey Couture, her high-end clothing store at Mall Plaza in St. Andrew. Focused, passionate and fearlessly creative, Spice has her eyes set on being the next dancehall sensation who will dominate the international scene – and from all indications her dream is about to become an admirable reality.
LADY SAW REVEALS ALTER EGO ON NOVEMBER 18
New Album Distributed by VPAL Celebrating the Multi-Faceted Queen of Dancehall  
Next week, VPAL, VP Records' subsidiary label and distribution arm, teams up with Lady Saw's label Diva Records to release her new album 
Alter Ego
, available November 18, 2014.  The Queen of Dancehall is celebrating 25 years in the business with 
Alter Ego
.
The album puts her creativity on full display and showcases both the racy side of "Lady Saw" and the more subdued side of "Marion Hall." The album features collaborations with Beres Hammond, Estelle, Ali Campbell of UB40 and Flo-Rida.  Judging by her latest singles, "Hoping" and "Me & Mi X", Lady Saw is adding some extra sizzle to the holiday season and posed to ignite the charts.  The Queen is back and she means business.
LADY SAW
Lady Saw is a musical pioneer. She is the first female Jamaican artist to win a Grammy, certify as a triple-platinum artist and headline dancehall shows outside her native country. Born Marion Hall in Galina (parish of Saint Mary), she started her career on local sound systems like many artists on the island. As a female artist in a male-dominated world of Jamaican dancehall reggae, Lady Saw defeated all odds when she went on to top the Jamaican charts with "Find a Good Man." In 1999, she had a major hit in the United States with "Smile," recorded with Vitamin C, which peaked at number 18 on the Billboard Hot 100. The song was also a major hit in New Zealand and Canada and made certified gold with over 500,000 sales. In 2002, her collaboration with No Doubt, "Underneath It All" reached number three in the U.S. and sold more than three million copies, reaching triple platinum certification. The track also won a Grammy Award for 'Best Performance by a Duo or Group.' Lady Saw released a total of 6 albums on VP Records and then formed her own label called Divas Records.  In 2010, she released her first independent album entitled My Way, which was later followed up by the hot single Heels On that reached #1 on all Caribbean charts globally.  Saw is known mostly for her daring sexually-explicit lyrics and sassy style, but she is a very versatile artist. Saw's stage persona as Lady Saw is a distinct contrast to her true self  Marion Hall." When she was younger, Saw sang in her church choir, so it wasn't far fetch she announced that she would be concentrating on Gospel music in 2012. Now she teams back up with the VP Records via VPAL for distrubution only on her upcoming release Alter Ego. 
ETANA DEBUTS NEW VIDEO "RICHEST GIRL" ON MTV IGGY 
New Single From Her Forthcoming Studio Album I Rise
Available Oct 28 on VP Records
One of Jamaica's most beloved singers Etana teams with the island's esteemed director Ras Kassa for her new video "Richest Girl," which premiered this week online with MTV Iggy and on her native country's network program Hype TV. The romantic single is off her fourth studio album I Rise, to be released October 28, 2014 on VP Records.
Check out the exclusive MTV Iggy premiere:
Etana continues to carry the torch as reggae's leading lady on her beautifully-orchestrated album
I Rise
. This classic collection of love ballads and roots anthems is helmed by the legendary Jamaican multi-instrumentalist and producer Clive Hunt, whose credits include Chaka Khan, Stevie Wonder, Peter Tosh, Rolling Stones, The Wailers, Jimmy Cliff and many more. With her poised assurance and newfound strength, she evolves spiritually, mentally, emotionally and musically. The Jamaican singer-songwriter's melodic power blended with Clive's rich arrangements sets this album apart as one of the best throughout her stellar career.
THE ANNUAL REGGAE GOLD SERIES 
FEATURES CARIBBEAN'S MOST PRIZED MUSICAL GEMS OF 2014
In Stores This Week (August 12) on VP Records
Featuring Major Lazer & Busy Signal, Jah Cure, Sean Paul & Konshens, Bunji Garlin, Fay-Ann Lyons, Assassin, QQ, Etana, Spice, Gyptian & Melanie Fiona, Maxi Priest and Romain Virgo
Every summer, the world's #1 Caribbean music compilation Reggae Gold brings the genre's top hits into one must-have collection for the masses. This year's installment, out now on VP Records, is a diverse set of reggae chart toppers and the freshest sounds of the season.
The album opens with Major Lazer's anthem "
Watch Out For This (Bumaye)
" featuring dancehall artist Busy Signal, The Flexican & FS Green, whose 
video
 alone has over 62 million views. The collection continues with dancehall bangers, including emerging artist QQ's club-friendly "Jack Hammer" dancehall diva Spice's "So Mi Like It" (currently at the top of Jamaica's charts) and 
Sean Paul's "Want Dem All" feat. Konshens
 off his latest album Full Frequency. Soca dynasty Bunji  Garlin and Fay-Ann Lyons also rep for Trinidad and Tobago on this diverse set. Garlin gets into the carnival spirt with his 2014 anthem "Truck On D Road" and Fay-Ann delivers a powerful pop-fused melody on "Catch Me." Jah Cure also delves into the pop and R&B terrain with his captivating John Legend cover "
All of Me
." The set continues with Jamaica's most beloved singers, including Romain Virgo on "Soul Provider," Etana on "Richest Girl," Maxi Priest on "Holiday" and Gyptian on "One More Time" featuring Melanie Fiona, to make this truly a reggae music treasure.
VP Records has been at the forefront of the genre with the Reggae Gold series for over two decades. Reggae Gold contains the most popular sounds from renowned artists, crossover recording acts and emerging talent. Reggae Gold consistently lands on the top spot of the Billboard charts for the Reggae Category and is the best-selling compilation for the genre.
_____________________________________________________________________________________________________
TRINIDADIAN ARTISTBUNJI GARLIN BREAKS NEW GROUNDFOR SOCA ON DIFFERENTOLOGY ALBUMAVAILABLE AUGUST 12 (RCA/VP)"…exceedingly danceable beats that fuse the island's irresistible calypso with EDM and hip-hop, as well as the traditional East Indian bhangra" – NPR
The unwavering, distinctive quality of Bunji Garlin's soca brand has brought the artist consistent success at carnival in his Trinidad and Tobago birthplace for the past 15 years. And with the release of his Differentology album on August 12th, a joint venture between RCA Records and the world's largest Caribbean music label VP Records, Garlin is poised to take soca worldwide.
The album's title track is a testament to Garlin's universal appeal. Produced by Sheriff Mumbles in 2012, "Differentology" transcended the Caribbean carnival circuit almost a year after it was released in 2012. The song received critical praise across the board (2013 Soul Train Award and MTV Iggy Song of the Year), heavy rotation on Urban and Top 40 radio, exposure on ABC's Grey's Anatomy show and airplay at NBA arenas (Barclays Center & Air Canada Centre) as well as NYC's Golden Gloves Boxing tournament. The Major Lazer remix of the track (also featured on new album) was a catalyst that put the EDM-fused track in front of a new audience.
Many of the album's hits are imbued with dancehall and hip-hop influences, as celebrated on "Touchless" and "Gi Dem Dey" (both produced by Trinidad's Klase Gonzales of 1st Klase Productions). Garlin delivers his inimitable Trini-accented flow over the hip-hop track "West Indian Jungle" produced by Jason Farmer (whose credits include hits with Keyshia Cole, Estelle and Rihanna) and teams up with A$AP Ferg on the Doc & Jes trap remix of his carnival 2014 smash "Truck On D Road."
Vintage soca is given a contemporary aural sheen on "All O'Dem," produced by Dwain "Dwaingerous" Antrobus of Bassink Productions. Here Bunji references his 2001 hit "Fete Is Fete" within a song that "musically represents where we come from." Bunji's rendition of "Savage," produced by Sam Chadburn and Keshav Singh for Jus Now adapts a 21st century sonic identity to a 1976 hit by Maestro, the late Trinidadian calypsonian. The scorching "Red Light District" (produced by Darien Bailey and Kevin Marshall) marries a percussive driven riddim, reminiscent of the early days of Trinidadian steel bands.
Also included in the set is the original version (produced by Sheriff Mumbles) and the Viking remix (produced by Toronto's Doc & Jes) of "Carnival Tabanca," Bunji's post-carnival 2013 anthem lamenting the season's end.
Every track on the album – each characterized by Garlin's lyrical complexities and awe-inspiring vocal acrobatics – confirms that he is at the top of his game. The album's release will undoubtedly take his immense talents and the soca genre to a much-deserved wider audience. "I think a lot of great opportunities for soca to conquer new territories are going to come from this album," Bunji reflects, "so I couldn't ask for a better situation to be in."
BUNJI GARLIN
Born Ian Alvarez, Bunji Garlin a.k.a. the "Viking of Soca" is known for his high-energy stage shows, lyrical confidence and eloquence. The Trinidadian artist and international soca royalty is both a composer and performer of soca and ragga soca. The latter is a blend of soca with dancehall music that he made his own during the start of his career in the late '90s. He has won the "Ragga Soca Monarch" competition in both 2000 and 2001, the Young King title in 2001, the coveted title of International Soca Monarch in 2002 and then reclaimed this title for three more years. Throughout his career, Garlin has released eight albums independently and two additional albums on VP Records, including Revelation (2002) and Global (2007).
TOUR DATES:
AUG 10 @ O2 Academy in Islington, England
AUG 29 @ JBL Live at Pier 97 (HOT 97 On Da Reggae Tip) in New York City, NY
AUG 30 @ Whitewater Amphitheater (Mad Decent Block Party) in New Braunfels, TX
AUG 31 @ Club Zouk (Mad Decent Block Party) in Dallas, TX
AUG 31 @ Webster Hall (Five Alarm Blaze) in New York City, NY
SEPT 1 @ Eastern Parkway West Indian Day Parade (Power 105 Truck) in
Brooklyn, NY
NOV 12 thru 16 @ Mad Decent Boat Party